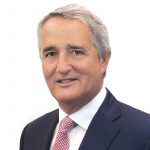 Jerry Zaro '76
Day Job:
He's chair of the Banking and Real Estate Services Department at Sills Cummis & Gross, a full-service corporate law firm with offices in New Jersey and New York.
Standing His Ground:
"I've always believed real estate is the most critical driver of our economy. It's incredible how many jobs in our economy are tied derivatively to real estate, and banking fuels that industry."
Go-To Guy:
He's served in the administrations of the last eight consecutive governors of New Jersey—five Democrats and three Republicans—in positions including commissioner and chairman of the New Jersey Highway Authority, commissioner of the New Jersey Sports and Exposition Authority, and chief ("Economic Czar") of the Office of Economic Growth for the State of New Jersey, a cabinet-level position.
---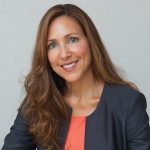 Robyn Laukien '88
Compelled to Help: She worked at a firm and then in-house, but was drawn to juvenile justice through volunteering with Head Start and the Children's Law Center in Lynn, Massachusetts, which hired her as a staff attorney twenty years ago. Kids First: Among others, she represents children who have been removed from their families due to alleged abuse and neglect and children who need special education representation. Advice: "If you are contemplating transitioning from a corporate practice to juvenile justice or legal services, be mindful of the challenging emotional component. It may be difficult to not worry about your child client when you go home, but when your work produces a positive impact on the life of a child in need, you will never regret your involvement."
---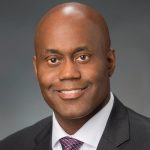 Kevin Pearson '98
Power Player: As managing attorney for Georgia Power, he deals with a wide range of issues related to power delivery and generation, labor and employment, and business continuity for a company with 7,000 employees and 2.5 million customers. Charged Up: "A central theme within the company is 'act like owners' of the business and adopt a continuous improvement culture, not only in operating the business but also in managing costs. The expectation to run the business as your own has been empowering and, I believe, a cornerstone to our success." BC or Bust: He's a Triple Eagle, was a linebacker for the football team, and is now a member of the BC Alumni Association Board.
---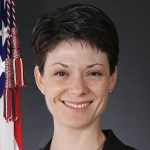 Danielle Bianchi '03
Semper Fidelis: A former Navy JAG Corps officer, she now serves in a civilian Marine Corps position as an assistant chief of staff for II Marine Expeditionary Force, representing one-third of the US Marine Corps' operating forces. Make No Mistake: She's responsible for optimizing the Marine Corps warrior, minimizing destructive conditions and behaviors that degrade Marines' resiliency. "I look at problems differently because I'm a lawyer in a client job and I can quickly assess when we need legal advice. I've increased our lawyers' business in the short time I've been here." Forward March: Her goal is to help improve the resilience of the Marines "to fight another day" and to become contributing citizens—improved by their service to the corps—when they depart the service.