Recognized with honorary degrees at this year's Boston College Commencement were two alumnae who share much more than this celebratory distinction. Both women are Double Eagles who, after graduating from BC Law in the same decade, embarked on professional journeys that ultimately led them to executive positions in the pharmaceutical industry.
As standouts in their global companies, Yolanda Lyle '01 and Arivee Vargas Rozier-Byrd '08 share a strong desire to help other women succeed in business and life and consider their BC Law experience formative in their professional lives and commitment to serve.
Lyle is vice president of executive operations, chief of staff to the chairman and chief executive officer, and NYHQ Site Lead at Pfizer Inc., whose pioneering work during the Covid-19 pandemic led to the co-development and manufacture of a vaccine in record time.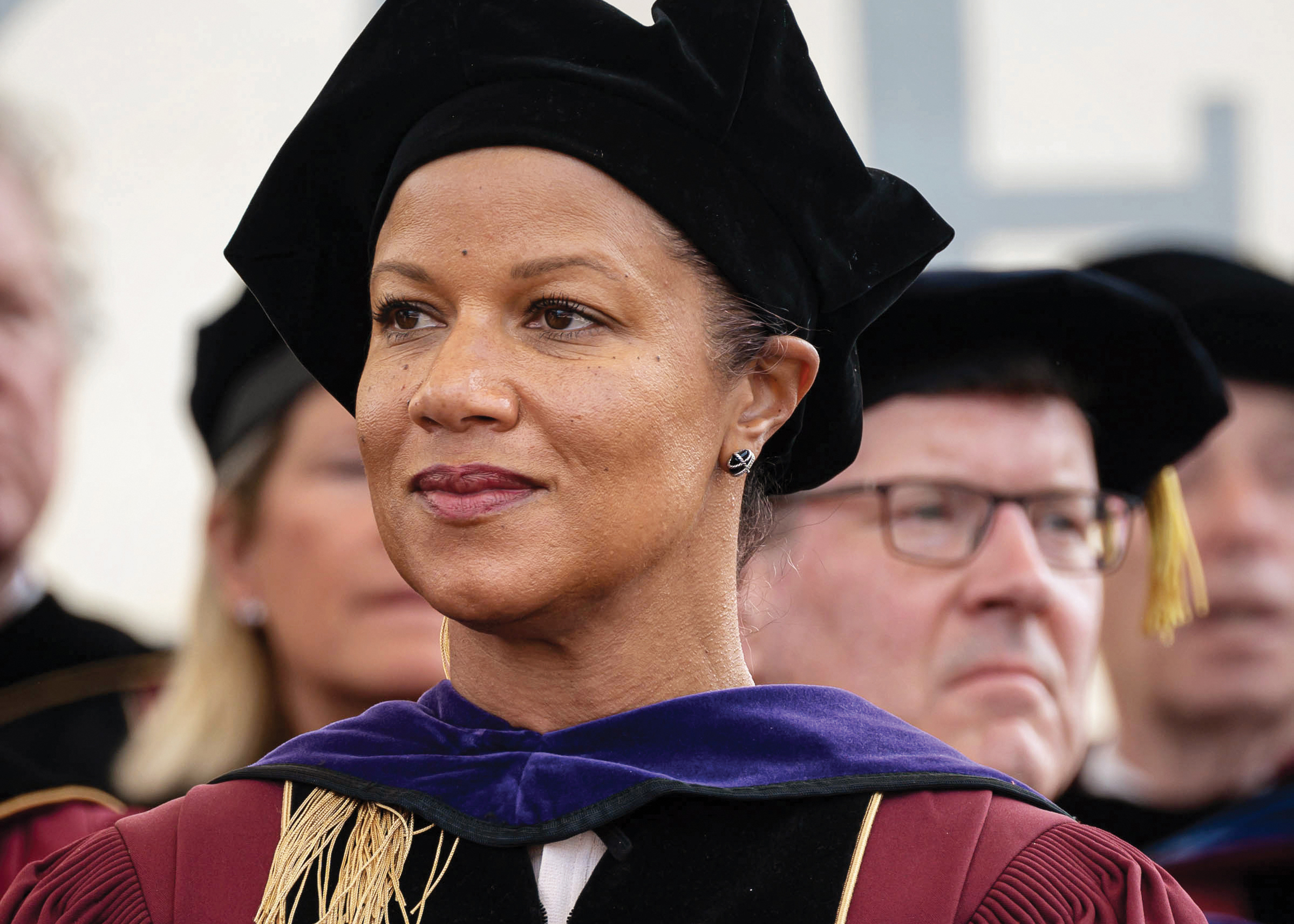 Lyle describes what it was like to be at the table in March 2020 with the chief executive officer of Pfizer when the successful results of the vaccine trial were delivered. "It was truly a surreal moment. In the midst of so much pain and suffering, when thousands of people were dying every day across the United States, the elation at hearing those positive study results was like nothing I can describe," she says.
The high success rate of the clinical trial was more than she could have imagined: "To learn that we not only had a successful vaccine, but one that was more than 95 percent effective, was incredible. It meant hope was finally on the horizon. To serve in this capacity as chief of staff to the CEO of Pfizer at this time in history has truly been the privilege of my lifetime."
"I would not be where I am today were it not for the support of the Boston College community."

Yolanda Lyle '01
Lyle considers her BC Law experience the bedrock for her professional career: "The incredible education I received at BC Law and the values that were instilled in me by the Jesuit community have been the foundation on which I've navigated my professional career," she says. "I would not be where I am today were it not for the support of the Boston College community."
Lyle is committed to paying it forward. She is a member of the Executive Leadership Council, a network of the nation's most influential Black executives, and serves on the scholar advisory committee for the Northeast Region of the Jackie Robinson Foundation, which advances equity and opportunity in higher education and the workplace. In 2017, she received a Healthcare Businesswomen's Association Luminary Award in recognition of her contributions to the healthcare industry and dedication to advancing the careers of other women. She is a member of the BC Law Alumni Association board.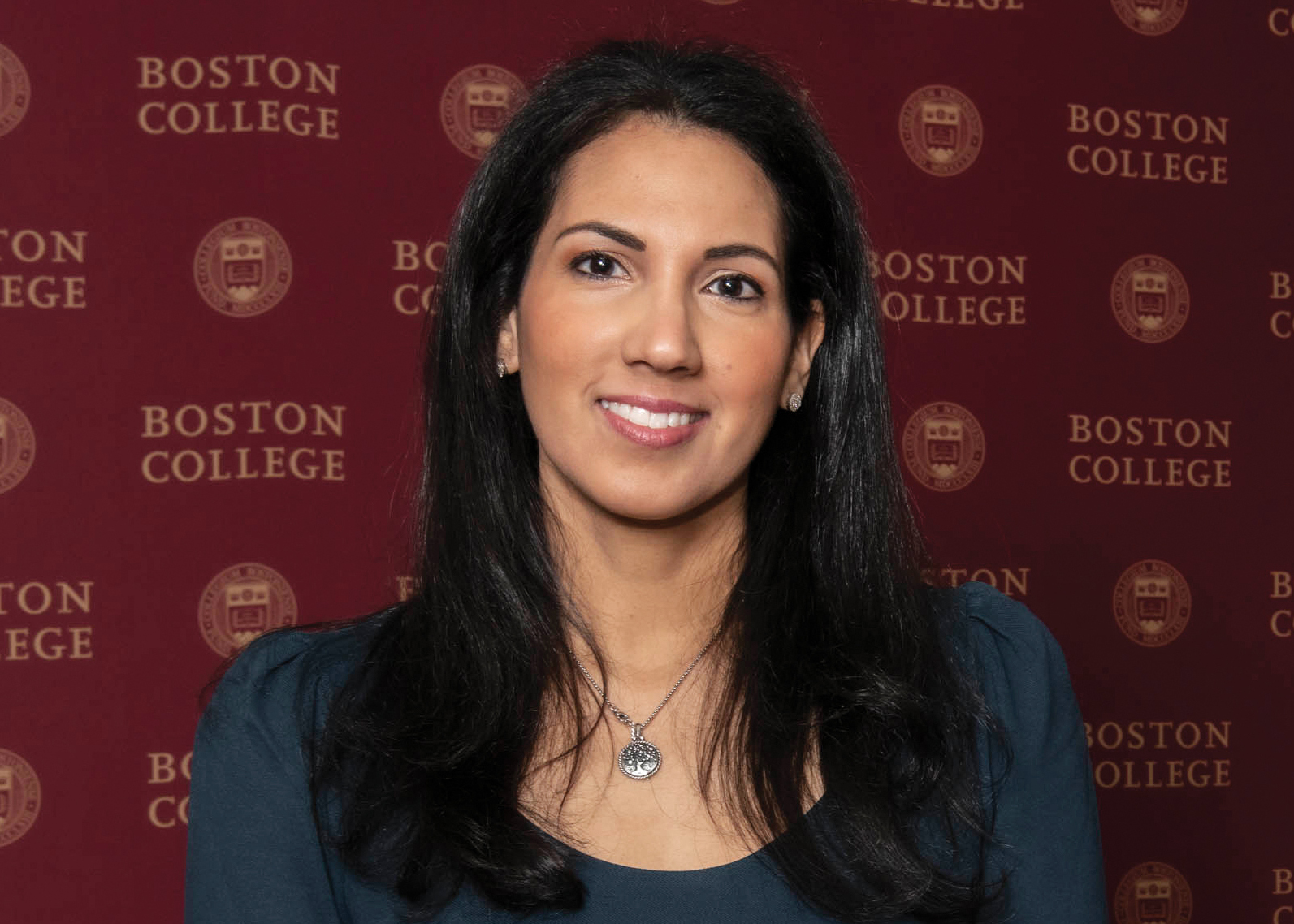 Her fellow honorary degree recipient Vargas Rozier-Byrd is a senior director of employee relations at Vertex Pharmaceuticals, a global biotechnology company that invests in scientific research to create transformative medicines for people with serious and genetic diseases, such as cystic fibrosis. Founded in Cambridge, Massachusetts, it employs about 3,500 people worldwide and is consistently recognized as one of the industry's top places to work.
In addition to her human resources position at Vertex, Vargas Rozier-Byrd is a certified life and high-performance coach for women professionals and host of the podcast "Humble Rising," on which she interviews women of color who share their stories and strategies on how to have fulfilling careers and lives. The daughter of immigrants, Vargas Rozier-Byrd is committed to helping women and women of color succeed. Drawing on her own experience transitioning from the practice of law to the corporate world, she has found that introspection occurs most often at the inflection points in life and career. She explains: "This is when women most often contemplate questions such as, who do I want to be next? Do my actions match my values and what's most important to me in this season of life? How can I have more of what brings me joy and meaning and less of what does not?"