Following closely on the heels of a groundbreaking report on shortcomings of the Massachusetts Workers Bill of Rights, a panel was convened at BC Law to take a closer look at labor protections and their enforcement in the state.
Hosted by the Rappaport Center for Law and Public Policy, the March 1 event was moderated by Reena Parikh, assistant clinical professor and director of the Law School's Civil Rights Clinic, which produced the January report, "Making it Work for Workers: A Study on the Efficacy of the Massachusetts Domestic Workers Bill of Rights," in concert with the Brazilian Worker Center (BWC).
"It was a privilege to hear from leaders of the workers' rights movement in Massachusetts about the legal landscape for domestic workers, farmworkers, temp workers, and hospitality workers and what policy opportunities and challenges are present in protecting and expanding rights for these critical workers," Parikh said.
The program included State Senator Lydia Edwards of Suffolk's Third District (who appeared remotely). In-person attendees were Professor Harris Freeman of Western New England University School of Law; Jeffrey Nelson, deputy director of research at Unite Here, Local 26; and Lenita Reason, executive director of the BWC. Co-sponsors were BC Law's Public Interest Law Foundation and National Lawyers Guild.
To learn more, see the video of the panel discussion below and read about the report in BC Law Magazine.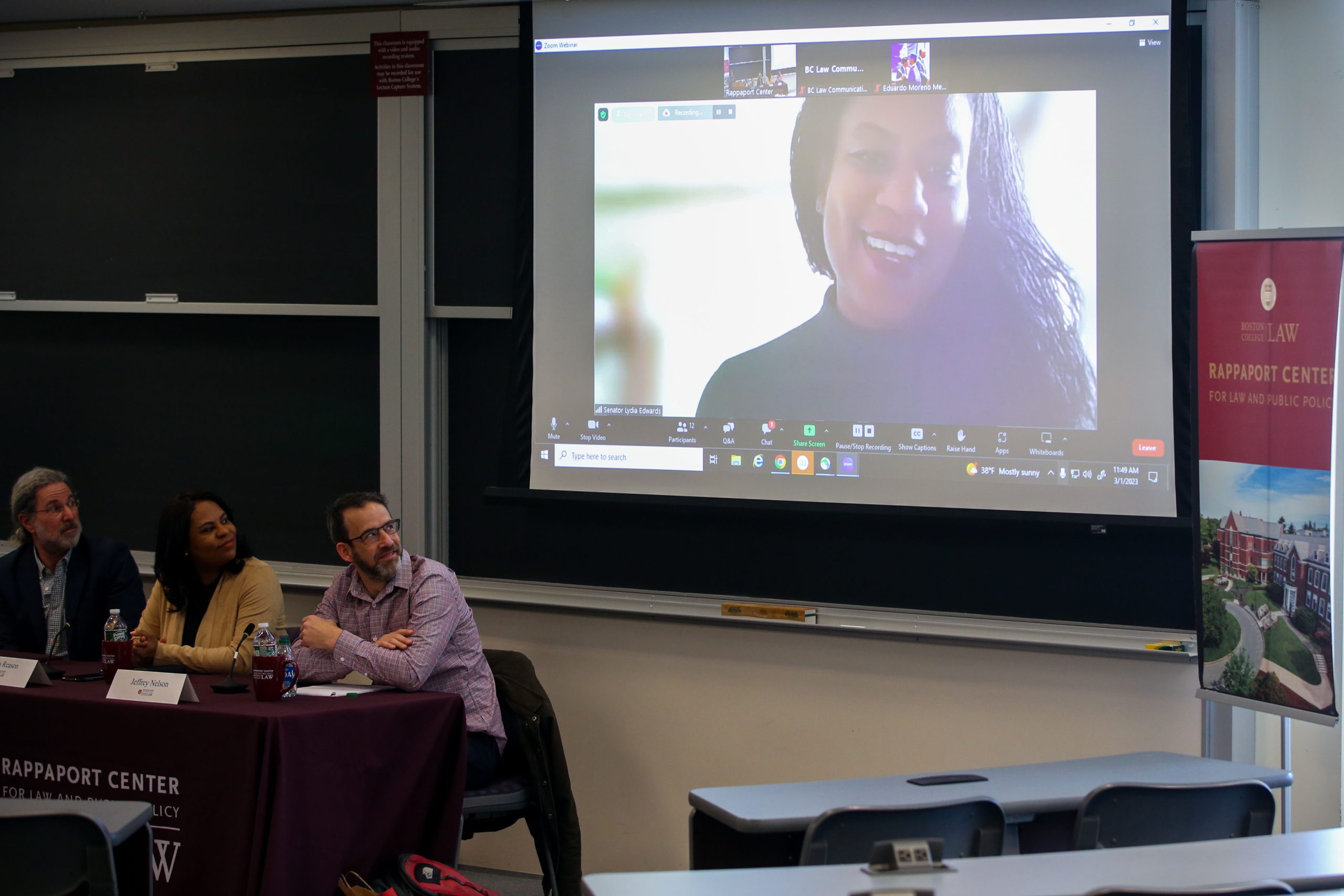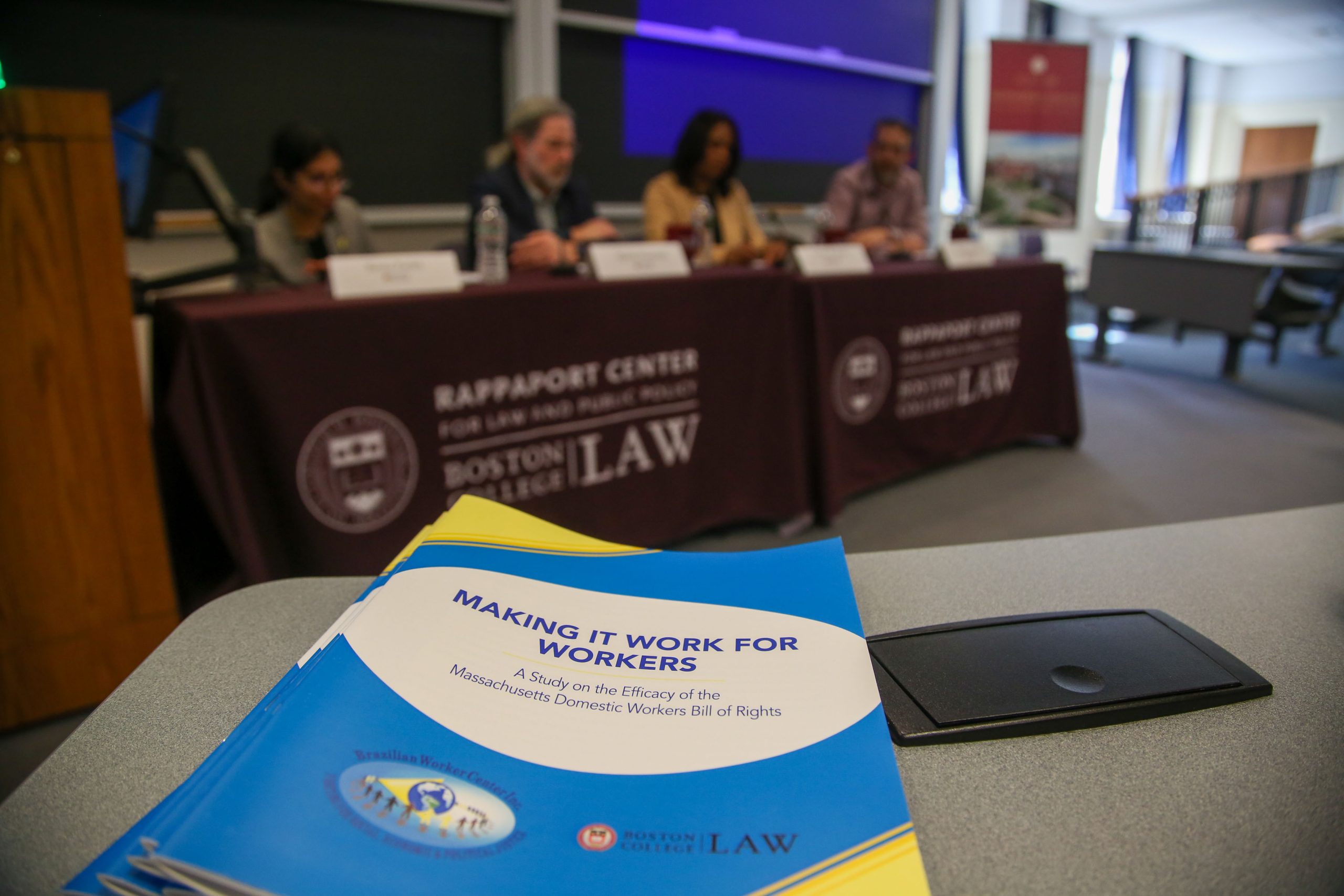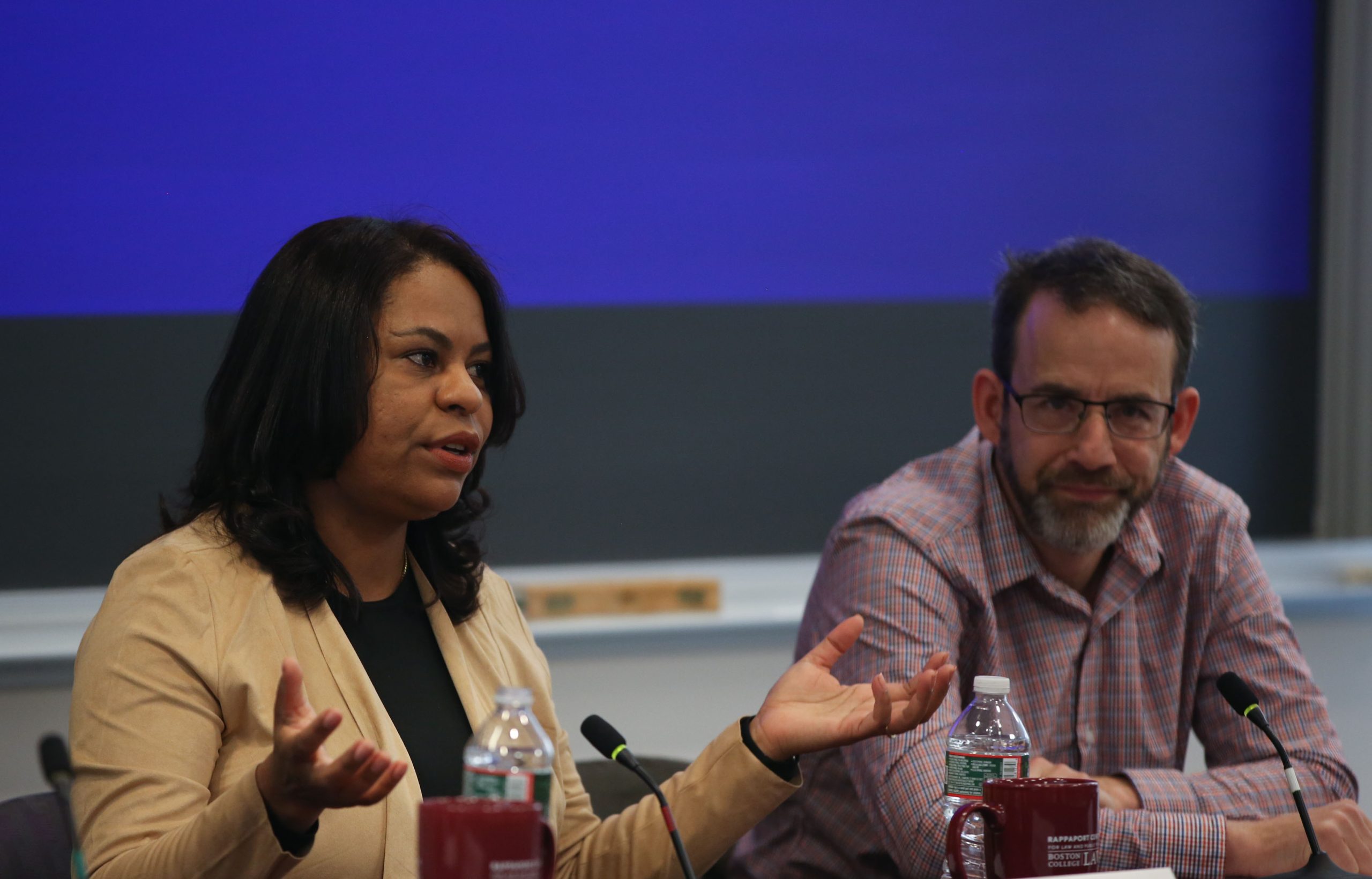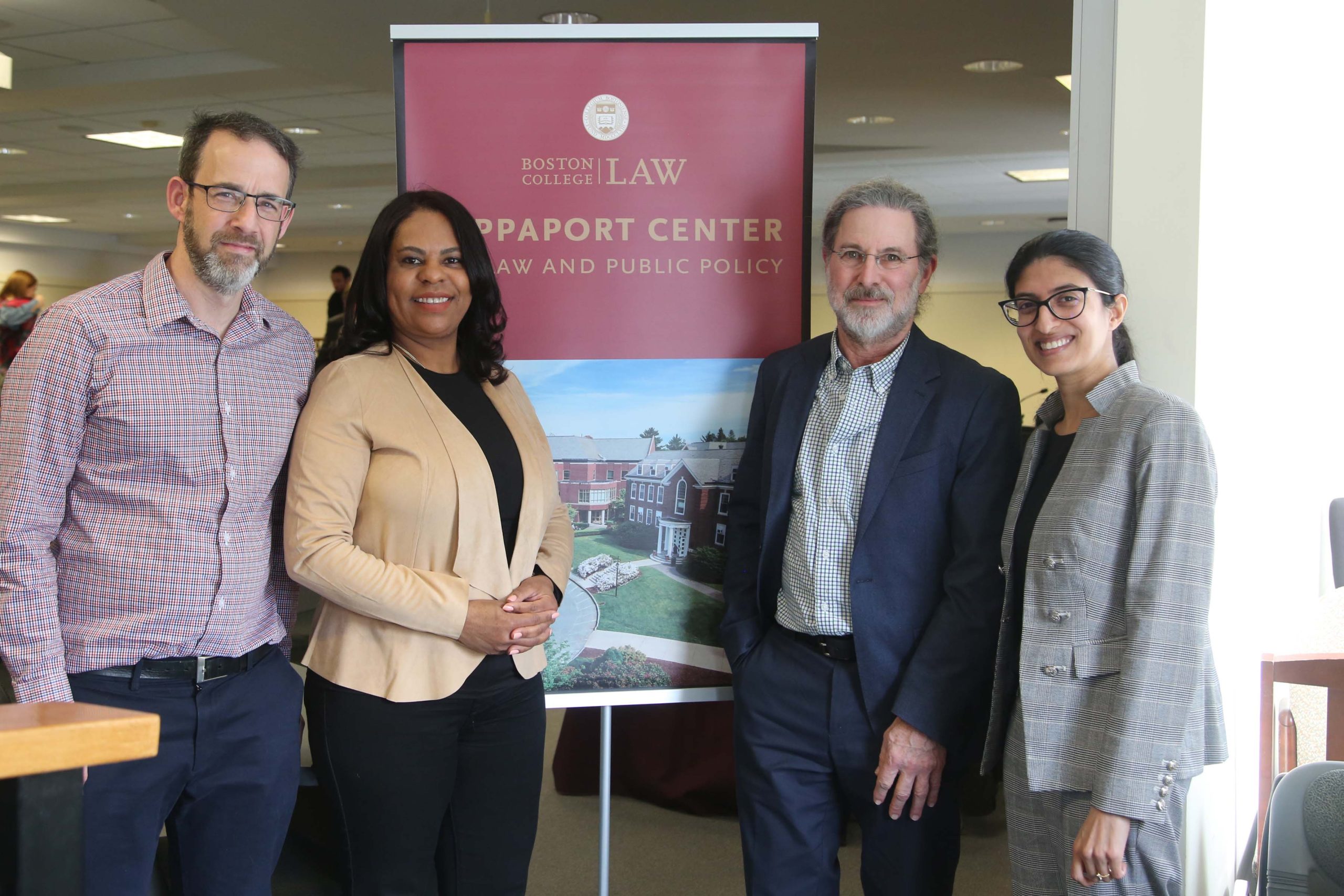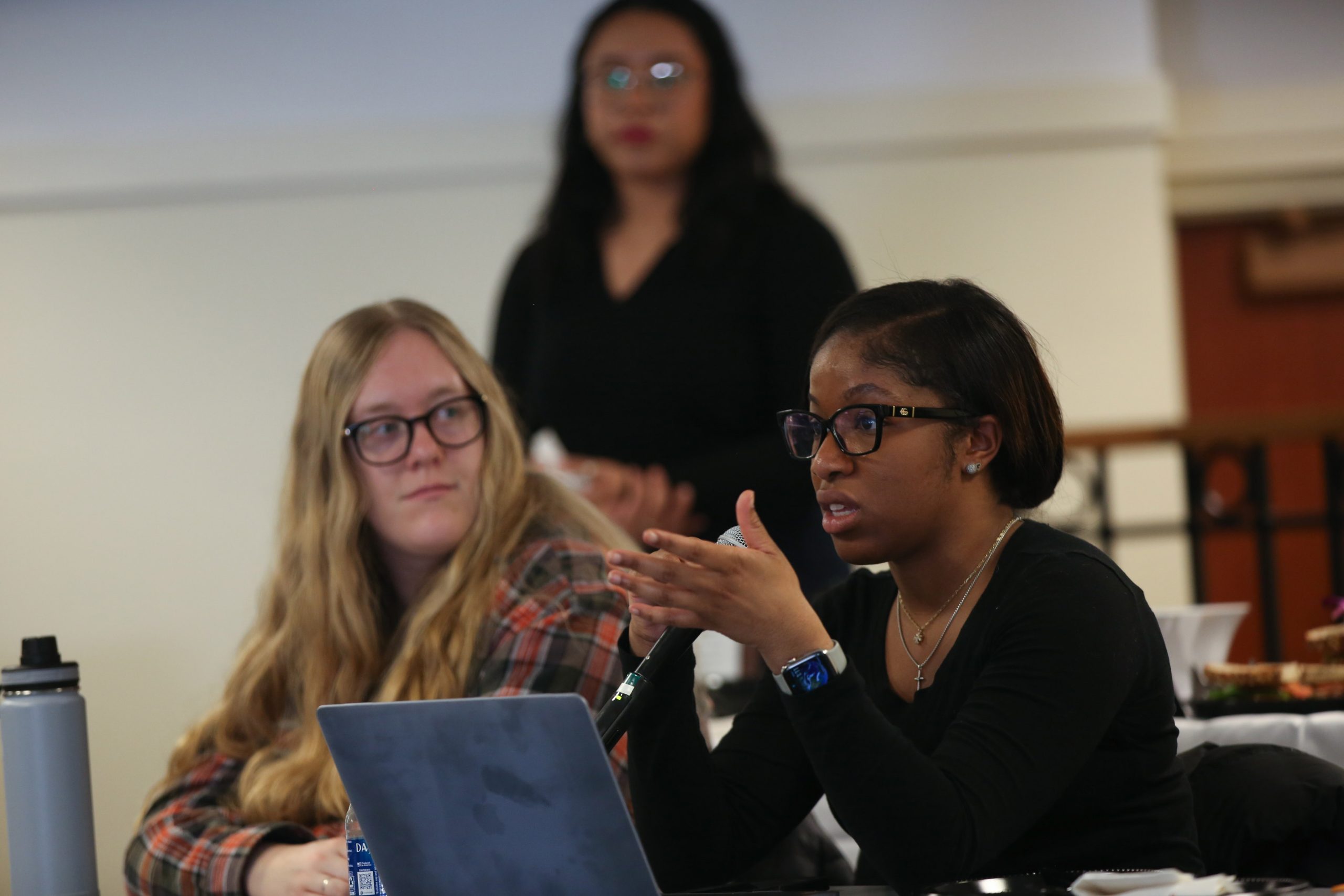 ---
---