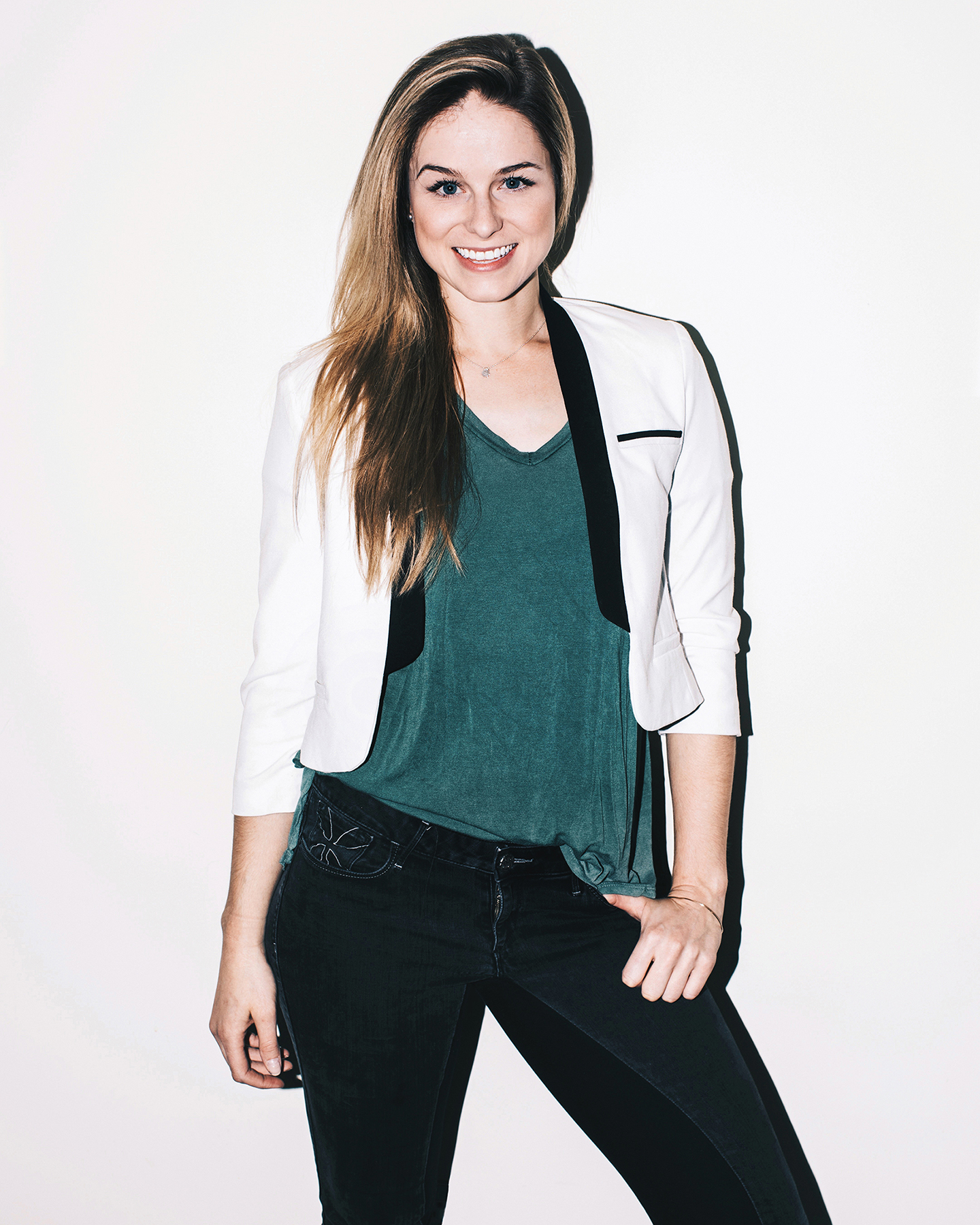 I am a princess. I don't mean that I have royal blood or come from millions of dollars. I have not had everything handed to me, nor have I awaited a prince in an ivory tower. I am a princess because every day I lace up my tired pair of figure skates and twirl through the air. My castle is a never-ending series of hotel rooms, where I have learned to cook with a hot plate and wash clothes in the sink. My royal wardrobe contains just two pairs of slacks and six pairs of workout pants carefully packed in one fifty-pound bag half-full of books. My royal family is from places like Russia, Estonia, and Japan. I travel for ten months at a time. I miss holidays with my family. Yet the second my blades touch the ice and I gaze into the crowd, I am inspired. What I do is more than skate. Sometimes I bring stories to children who do not have much hope in their lives. And even sometimes the crowd's delight is my respite from my own hardships.
I figure skate professionally for Disney on Ice. I am a Disney princess.
Shortly after I graduated from college, I received a phone call. Two days later, I was on a plane alone jumping into a life perfumed with promises of foreign marvels and lavish, sequined costumes. In part, I joined Disney on Ice because I simply could not let go of figure skating.
I first trundled across the ice at the age of three holding on to my father's hand and desperately trying to keep up with my hockey-playing older brother. I kept skating, not because I was naturally gifted (I wasn't), but because I fell in love with the movement, the expression, and the athleticism. After almost twenty years, I was not ready to let go the sacrifices, the tears, and the ultimate elation that graced the sport. I had to see this through. On the other hand, I joined Disney because I don't think I was quite ready for "the real world." I saw Disney's phone call as the beacon to hold on to my childhood a little longer, to play dress-up, to postpone adulthood. But the funny thing is, the reality was quite the opposite. While I do dress up as a princess (or as a sea creature or even as cutlery), I have found new purpose in the needs and aspirations shared by people around the world.
In my three years with Disney, my passport has become tattered, bearing stamps from places like Qatar, Peru, and Argentina. Although my memories brim with images of stunning scenery, beautiful monuments, and, of course, hours perfecting and performing on the ice, my most notable recollections are linked to the people. Closing my eyes I can still see throngs of Brazilians marching beneath my hotel in Fortaleza. Chants of "Contra o Golpe!" "Against the Coup!" floated on the night air to my tenth floor window and sirens bounced off the concrete walls surrounding me.
While the protests I witnessed in Brazil stemming from the crumbling economy and impeachment of Brazilian president Dilma Rousseff were eye-opening, I was more struck by the conversations swirling in the local markets about the political situation. Echoed in some way or another was the craving for justice. Even in instances where political upheaval was not a focus, I found myself engaging with passionate people who simply desired fairness, opportunities, and a voice. A Chilean woman once begged me to contact the United States embassy to help her when she was denied access to a flight to see her family. Two Middle Eastern girls once laid their robes and scarves aside to dance and play with me until a man walked by the open door and they hid, ashamed. And countless times I have found myself in awe of the incredible children I have met through Disney's partnership with Make-A-Wish and other charity programs.
The past three years have been my "Disney Education." While college prepared me for success, Disney has prepared me for life. I have experienced humanity in ways I never expected. My position in Disney has strengthened my voice, confidence, and courage. I not only work to inspire young audience members, but the people on my journey have inspired me. This experience has shaped me into a princess beyond my job title.
The princess I aspire to be is courageous, selfless, and determined to invoke change. She wants to use legislative avenues to uphold fairness—not to produce a generic version of success, but to provide others with tangible means of reaching their own dreams. She doesn't want to rule a kingdom, but she wants to use her experiences and opportunities to give others a voice.